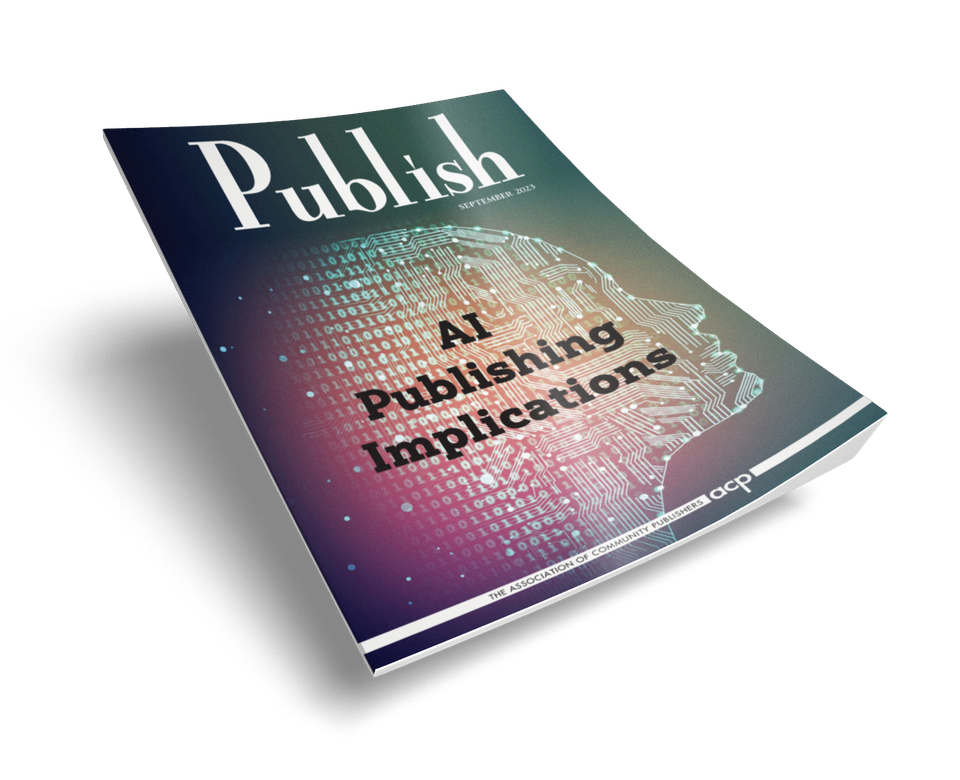 Publish Magazine is the community publishing industry's monthly magazine. Publish is distributed to all owners, publishers, general managers and free paper leaders free of charge. Current circulation of about 1,800 copies monthly, assures you that Publish's news and advertising information is the most widely distributed in North America.
Publish Magazine is your key to keeping up on the latest news, developments and opportunities throughout this rapidly changing industry. A monthly source of answers to your questions or solutions to common issues makes this an invaluable resource for our members.
Industry Specific News - Keep track of the people, organizations and publishing companies who are making news across the country.
Current Events - Stay informed on all the industry events to ensure you take advantage of every opportunity to participate in helping shape your future.
Association Business - Publish Magazine also serves as the ACP member newsletter with updates on member benefits, conference plans and all official notifications.
Educational Articles - Content centered on industry related topics covering graphics, software, technology and other areas that apply to operations efficiency and effectiveness.
Delivery Developments - From the USPS to the auditing firms that document our delivery, Publish is a consistent source of this essential and ever changing component of the publishing process.
FREE CLASSIFIEDS - Publishing Members in good standing can run employment, equipment for sale, wanted or any other type of classified appropriate to the Publish audience at no charge!
Community Publications Business and Service Directory - This directory helps members find the right product and service providers to meet the varying needs of their publications. This handy resource tool lets you locate a provider, see a brief description of their products and or services and access their contact information.
It's all about keeping you informed on all the critical information necessary to be successful in the free community publication industry.